"IZUBAA, THE SPIRIT OF AFRICA"
IZUBAA is a luxury fashion brand made in Rwanda. Mixing classic French tailoring with our newly designed prints inspired from Rwandan traditional motifs, we create very unique pieces that tells our story and heritage. Our brand is composed of two lines, a made to measure line made of bespoke luxury suit using Italian wool and a recently launched ready to wear line, inspired from 90's culture combining streetwear with high fashion pieces. We aim to take Rwanda's culture to the world, promoting craftmanship and authenticity.


OUR STORY
IZUBAA is the story of a young woman, half French half Rwandese who grew up in France and decides to to go back to her mother's country, Rwanda, to reconnect with her roots. Six months later, a friend challenged her to start her first collection and to showcase it during Mercedes Fashion week Kigali, back in June 2021. In the midst of a pandemic, the show got cancelled and the director offered her to go to Ghana where she was asked to open Accra Mercedes Benz fashion week in December 2021. This is how Elodie Fromenteau, originally living in London as a fashion stylist became a designer and started her own fashion brand called IZUBAA in her dear country, Rwanda. Izubaa, meaning "Sun" in kinyarwanda truly embodies a return to the motherland, a need of reconnecting with our culture and a deep love of sharing our stories through fashion; ultimately celebrating the beauty of a continent through the eyes of Izubaa.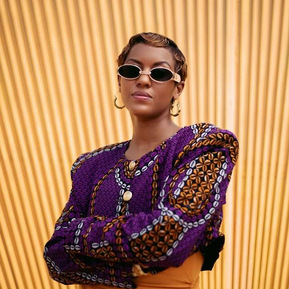 Our Values
IZUBAA promotes authenticity, through the clothes we are making; audacity, designing clothes that will make you feel bold and beautiful; and we carry the love of community through our partnerships and collaborations.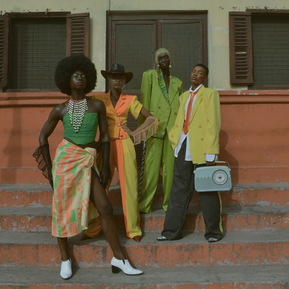 Our Mission
Our mission is to make you the most beautiful suits inspired from the classic 80's and 90's French tailoring with a modern twist. We guarantee elegance, style and comfort in every single piece.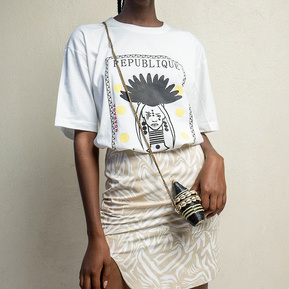 Our Vision
Deeply rooted in the African soil, our purpose is to use fashion as tool to share our own stories taking Rwandan's culture to the world.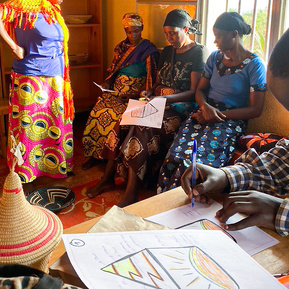 Our Partners
We are currently partnering with a collective of women in the southern province of Rwanda, who use handwoven ancestral technics to create our bags, made of Rwandan's most symbolic object, the Agaseke.