The inspirations behind our collections.
NDABAGA SS23
Our newest collection called Ndabaga is named after one of the most renown heroine of Rwandan's history. Ndabaga was a female warrior of the 18th century who grew up as a single child. The story goes that Ndabaga's father who was working for the King's army was getting old and needed a son to replace him. Ndabaga then decided to change her appearance into a boy, did all the training necessary to join the army in order to free her dad. Rumors were circulating about Ndabaga being a girl and reached the King's ears. Instead of condemning Ndabaga for lying, the King commanded her bravery and asked her to marry him. Ndabaga is now a symbol of youth and women empowerment and her story is taught in every school in Rwanda. It was really important for us to dive into our traditions, stories and culture in this new collection and to share it with the world. As a result, we decided to start designing our own prints for the first time; offering you 3 different prints this season: The "Zebraba" a fusion of the classic Zebra with the "Ibaba" a Rwandan traditional motif meaning birds wings, that we screen printed on Italian wool. Our second print is a fusion of another traditional motif called the "Itweka" that we fused with "Ndabaga portrait". To give Ndabaga an identity, we collaborated with a Rwandan artist and came up with this strong and fierce character you can find on our T-shirts, denims but also on our bespoke luxury suits. Our third print this season is called the "Ikirobera" meaning fishing net, which looks like a take on the classic squared print, with a rwandan twist. The collection this season is divided in two, offering a line of Bespoke luxury suits made of beige Italian wool and a Prêt-à-porter line offering more affordable and streetwear pieces, such as our new denim duos. The colour palette varies between fresh and dreamy tones of ice mint, sky blues and light grey but also timeless and classic shades of beige, black and emerald green to give more of a chic sophisticated look, letting the prints do the talking.
SUNDAY BEST AW22
"SUNDAY BEST" or the best outfit you own in your wardrobe. In this collection, the designer finds inspiration going to church on Sundays. "We all have that special outfit in our wardrobe, the one that we are so proud to have; not only to look good but to feel good. It's that outfit that represents us best, the one that brings us joy and in which we exude joy". This is what Elodie has been drawn to; clothing that has a sense of authenticity, positivity and uniqueness. With a background in fashion styling for over 7 years in London, Elodie strongly value the power that clothing has on all of us. She has been an advocate for individuality, personal style and self identity. It is not about wearing the latest trends but expressing who we are through what we are wearing. And this has become the core values of IZUBAA. She then imagines different scenarios and create a collection that is fully inclusive. From the business man to the artist, the fashionista to the cool teen, the African auntie to the young pastor, she wants everyone to put on their SUNDAY BEST. Like her previous collection "Journey to Africa", this collection is full of personality. She plays with colours and prints, autumnal hues such as aubergines, gold and terracotta while adding some fresher tones like the apple green in the new Adam and Eve suits. She keeps her love for oversized tailoring and exaggerated shoulders, classic 80s and 90s silhouettes presenting a new collection that includes her first menswear pieces. She then breaks this collection into 3 categories: menswear, womenswear and gender-fluid; creating more feminine silhouettes like the Sunday Gown that closes her show at Mercedes Benz Fashion Week Kigali; a puffy sleeved gown in lilac beautifully wrapped by an original kente cloth in gold and deep purple that feels regal while staying very urban. Her love for the continent is still portrayed in this collection affirming how deeply rooted in the African soil her brand is.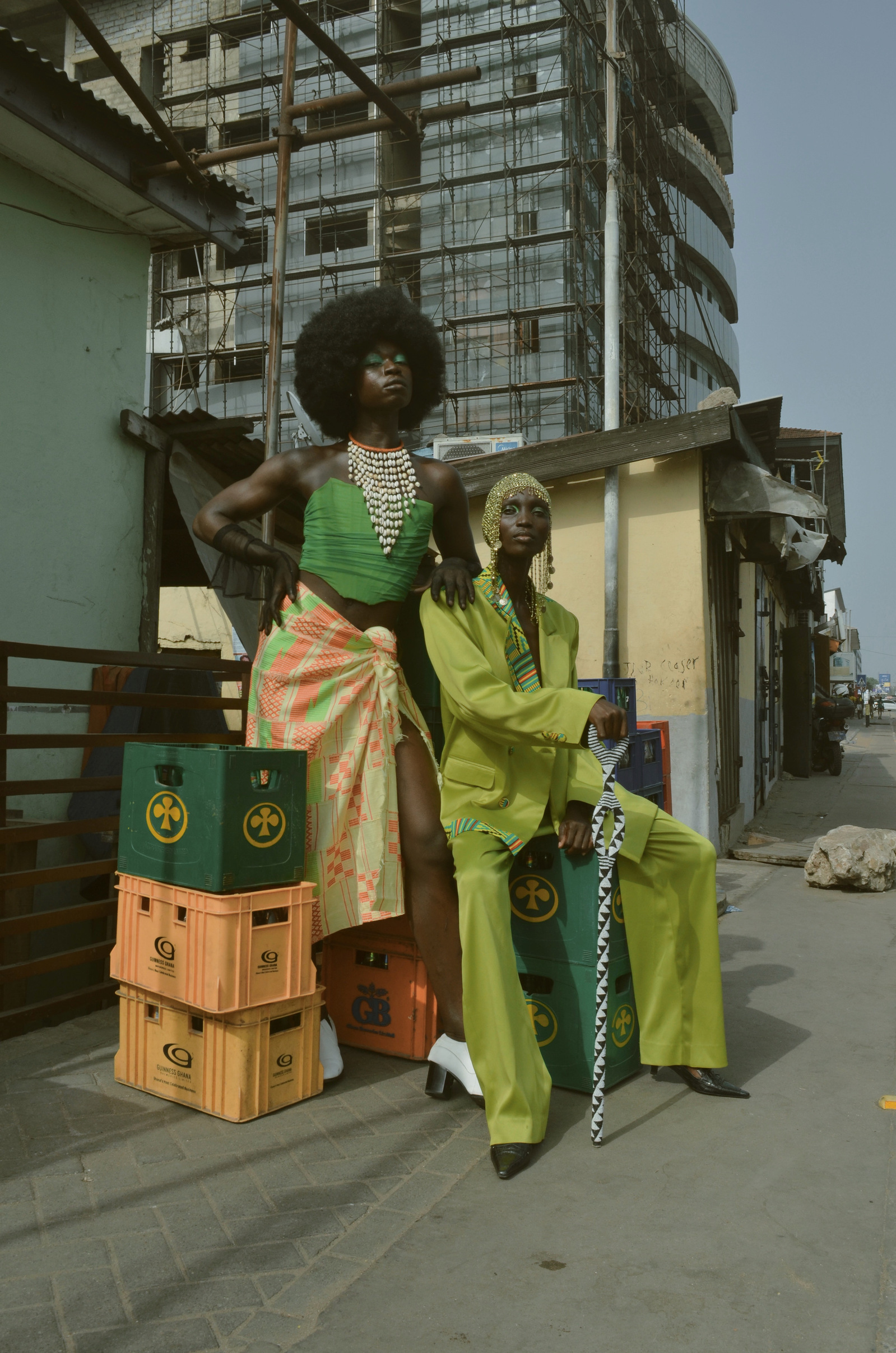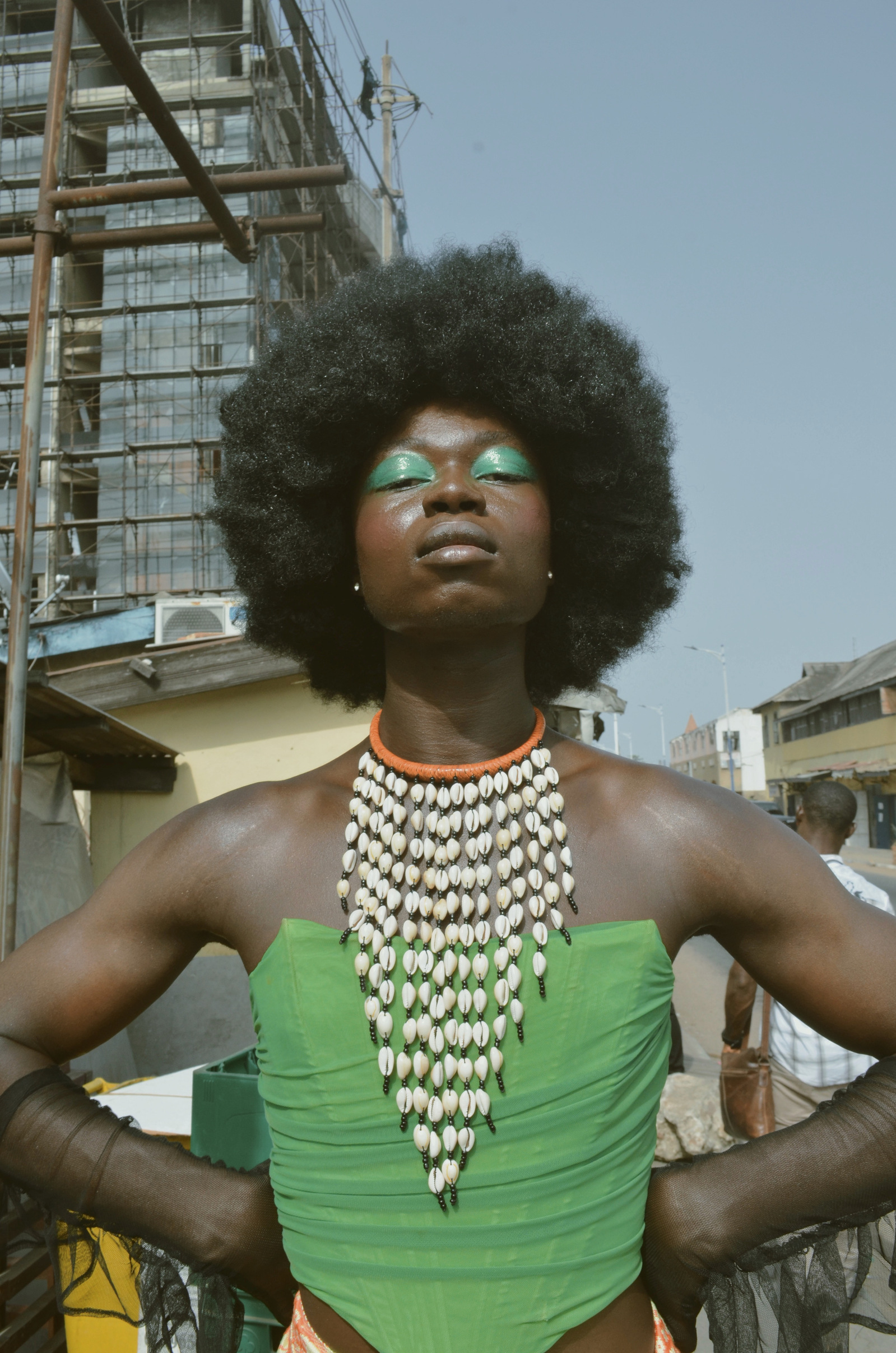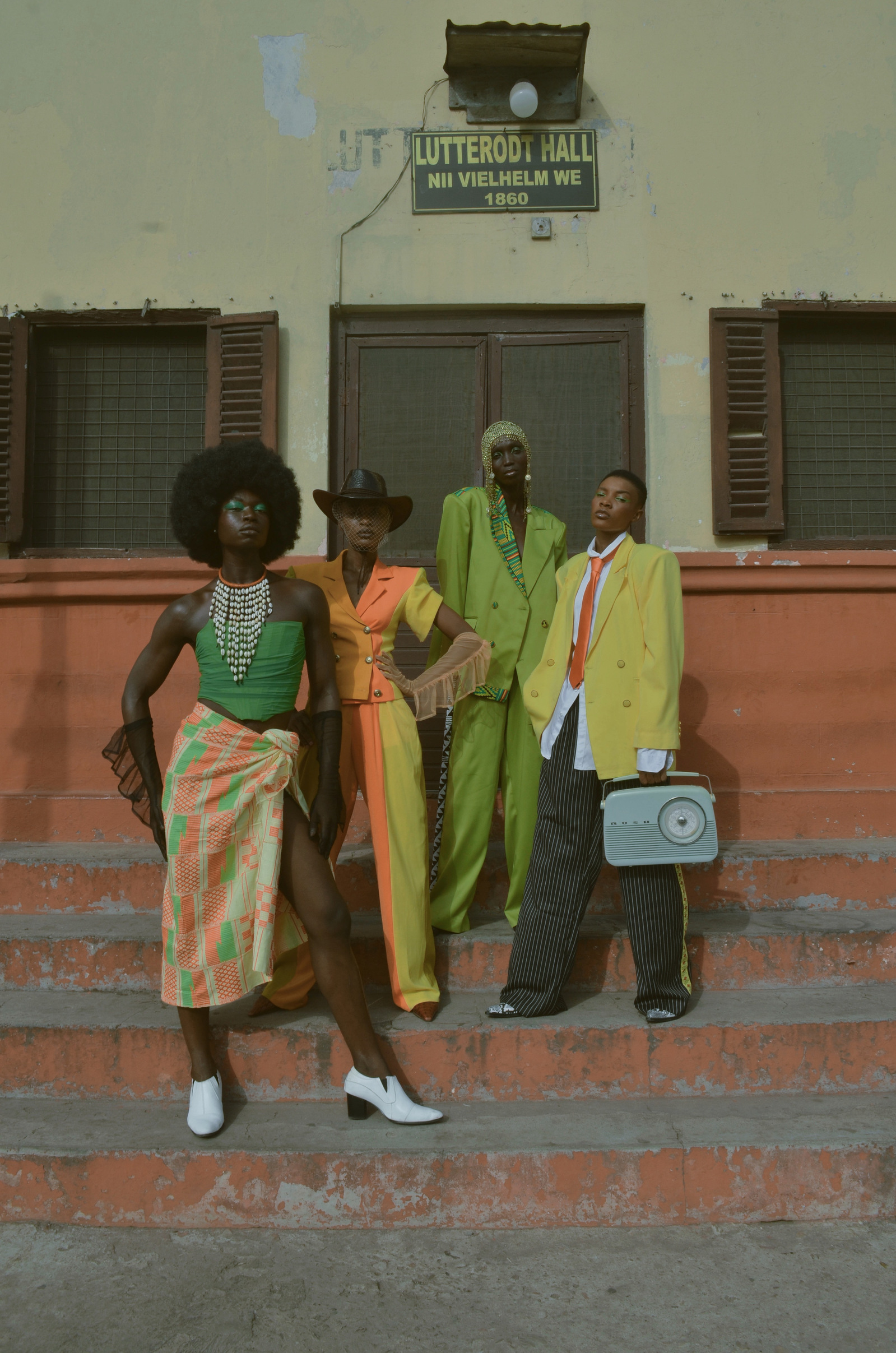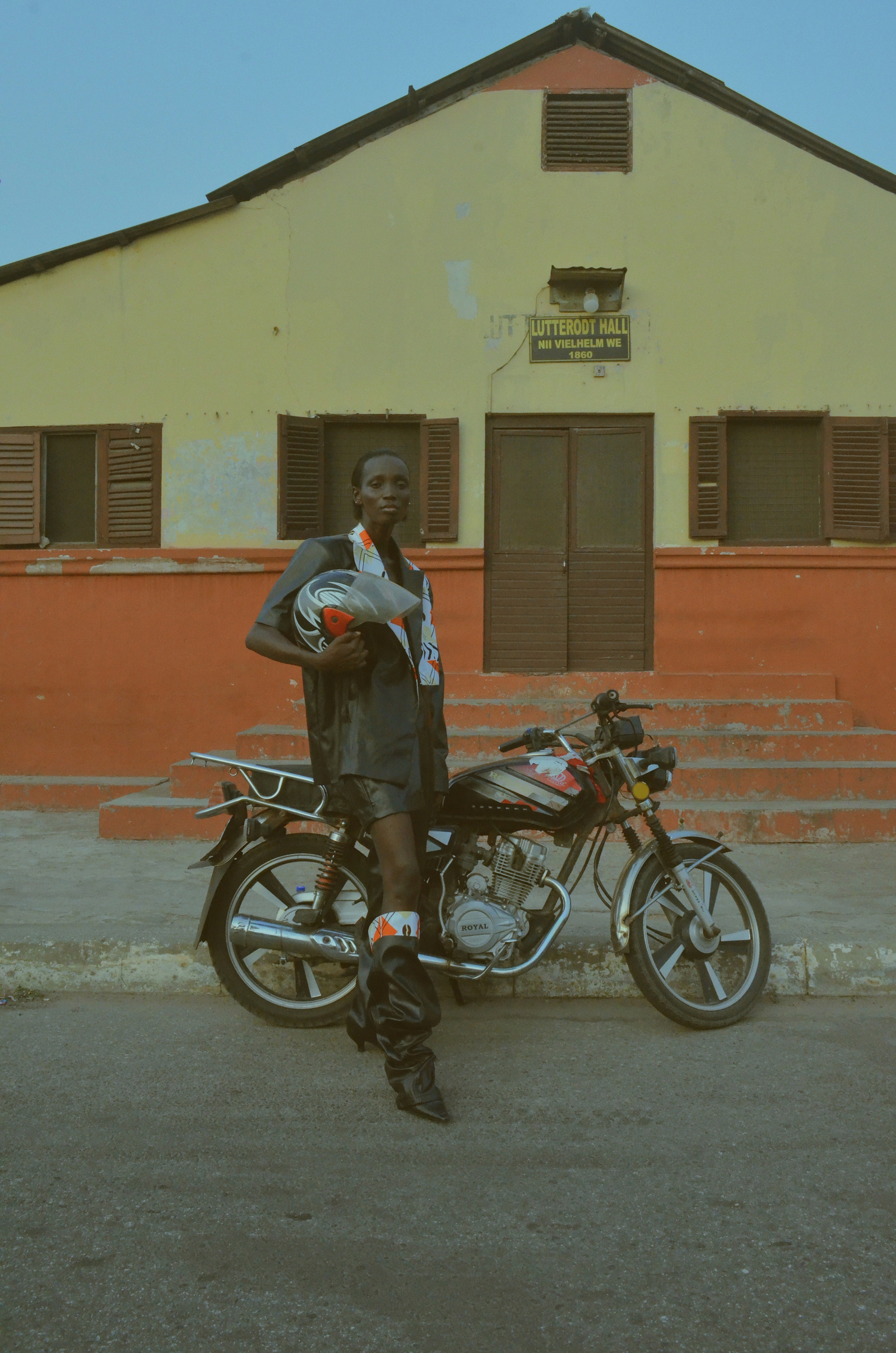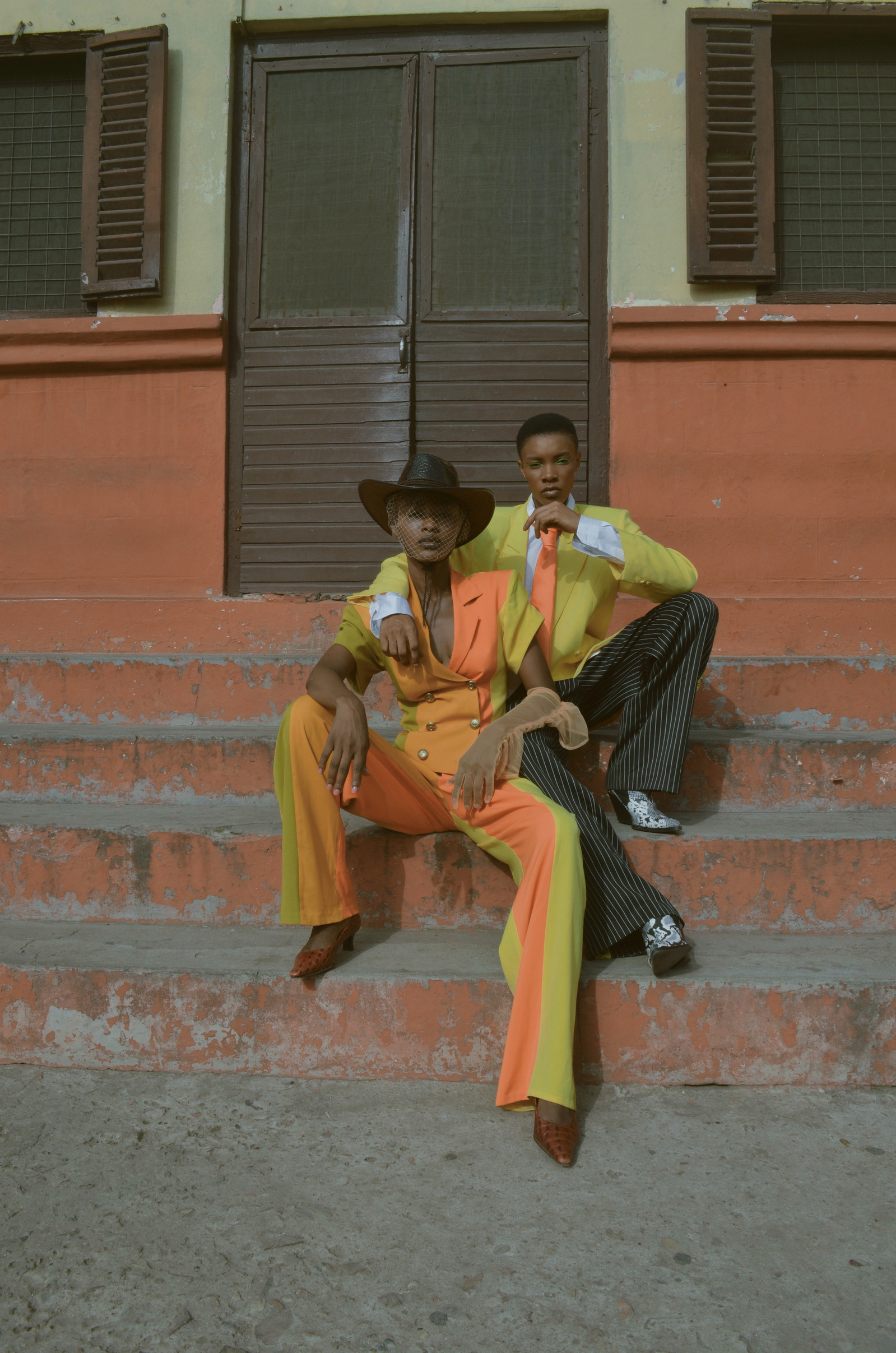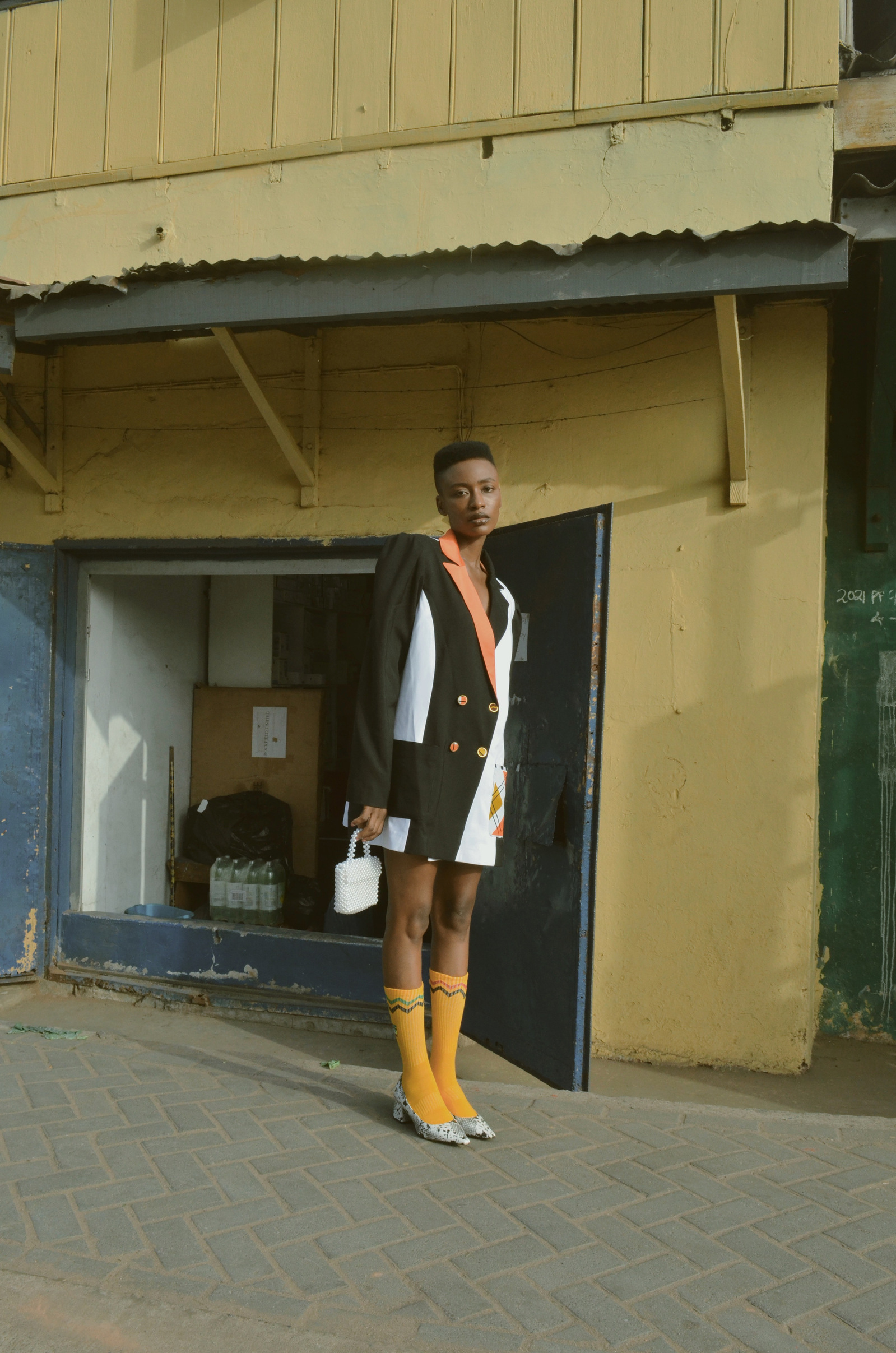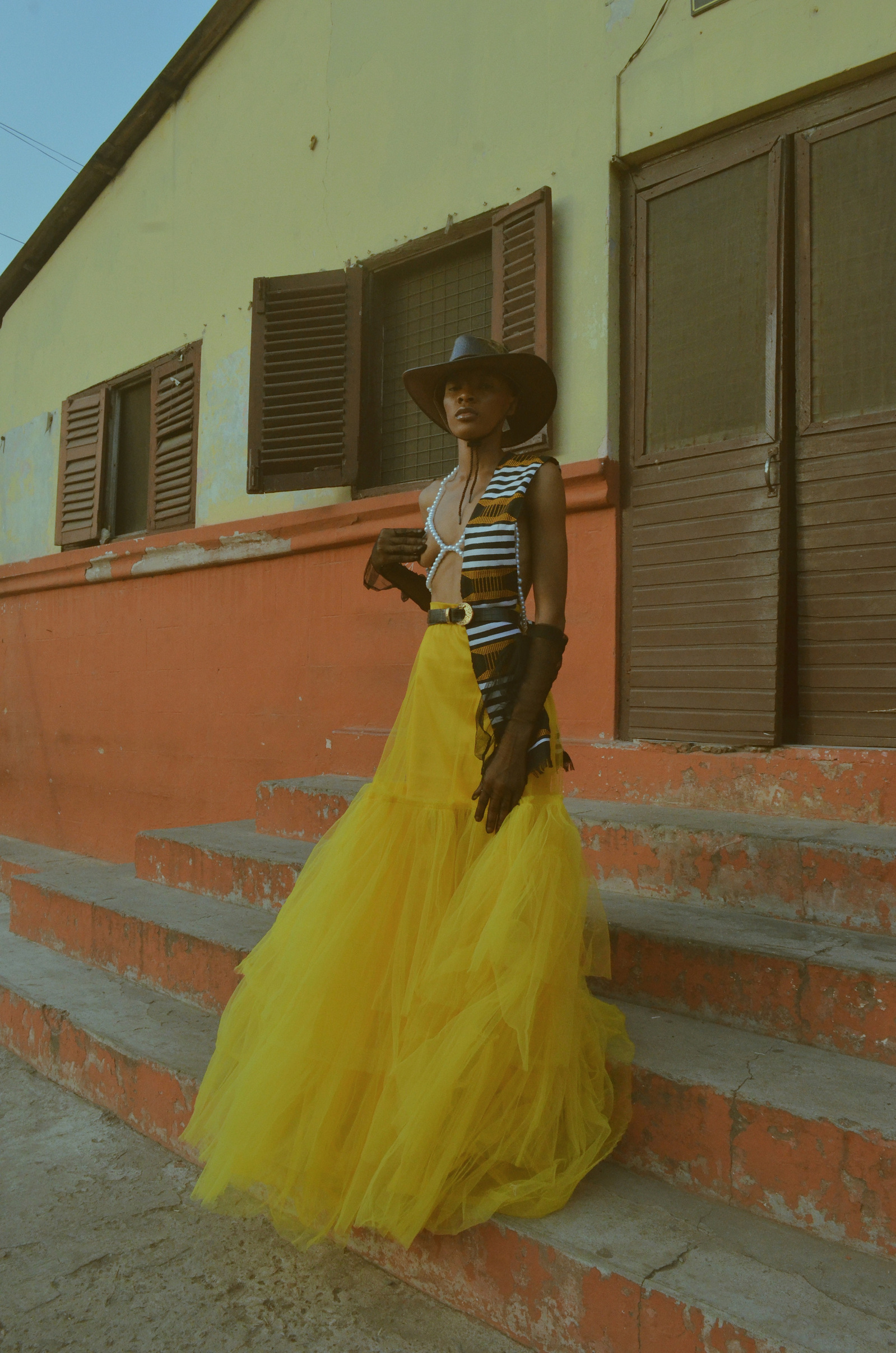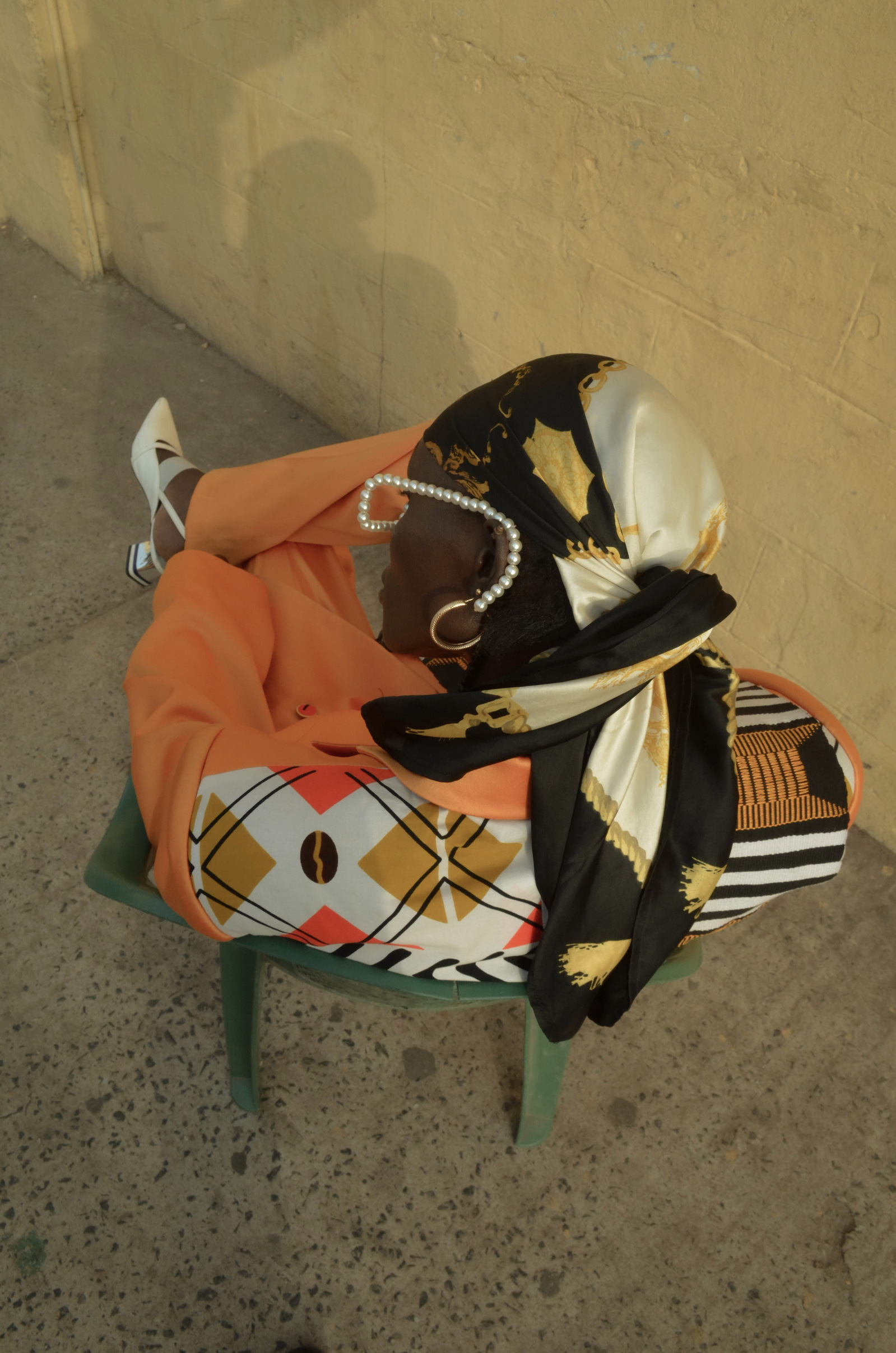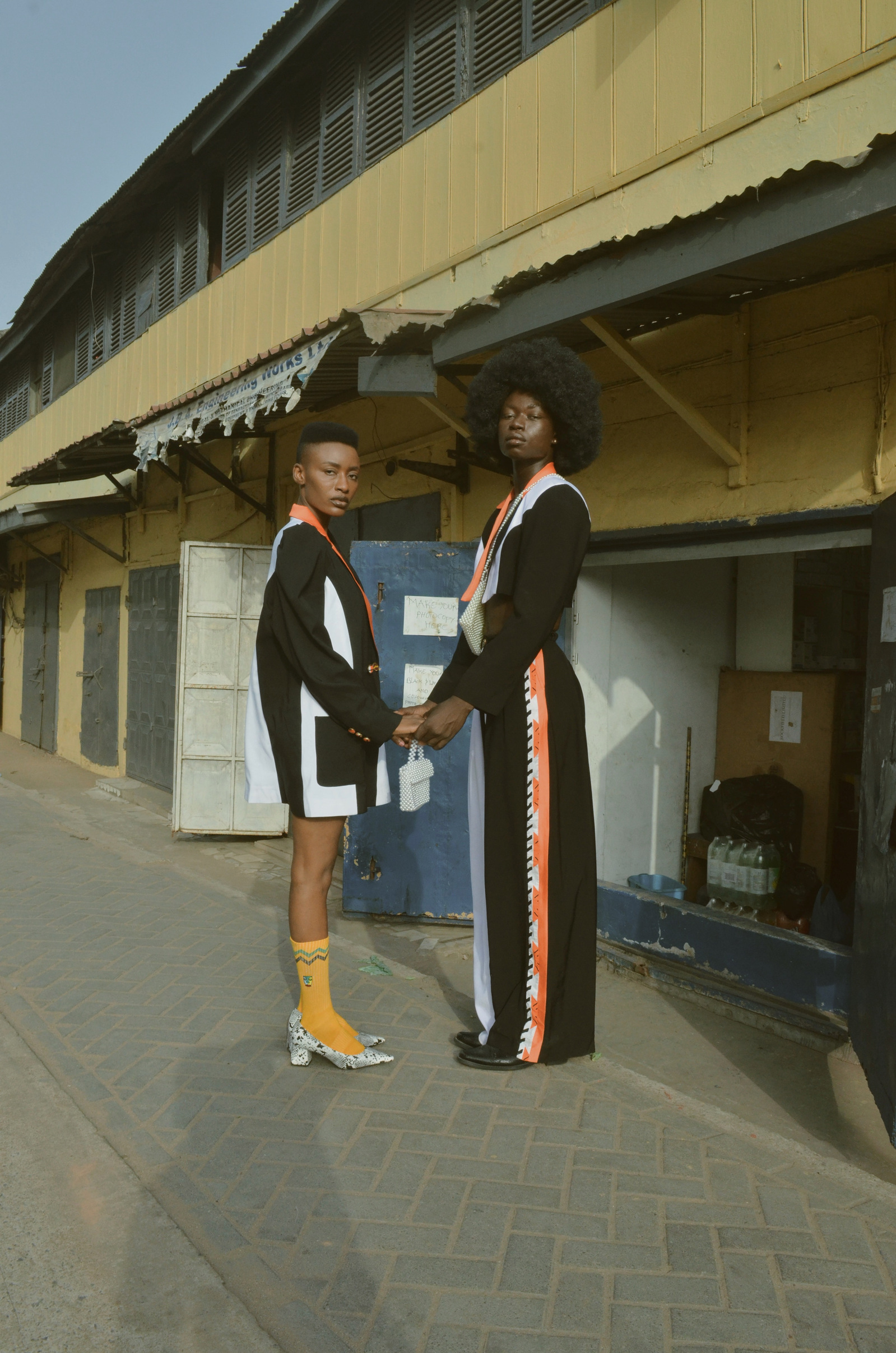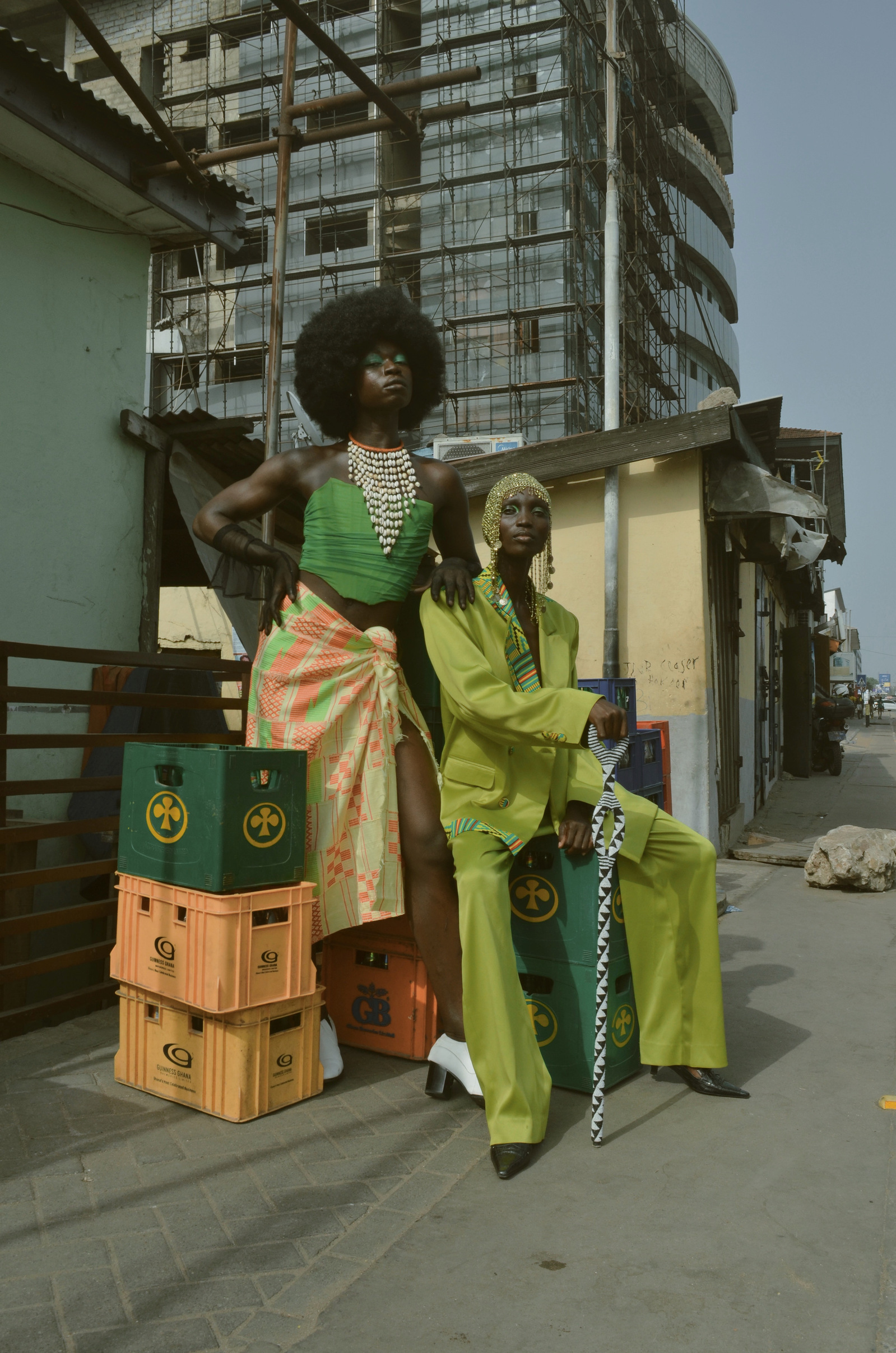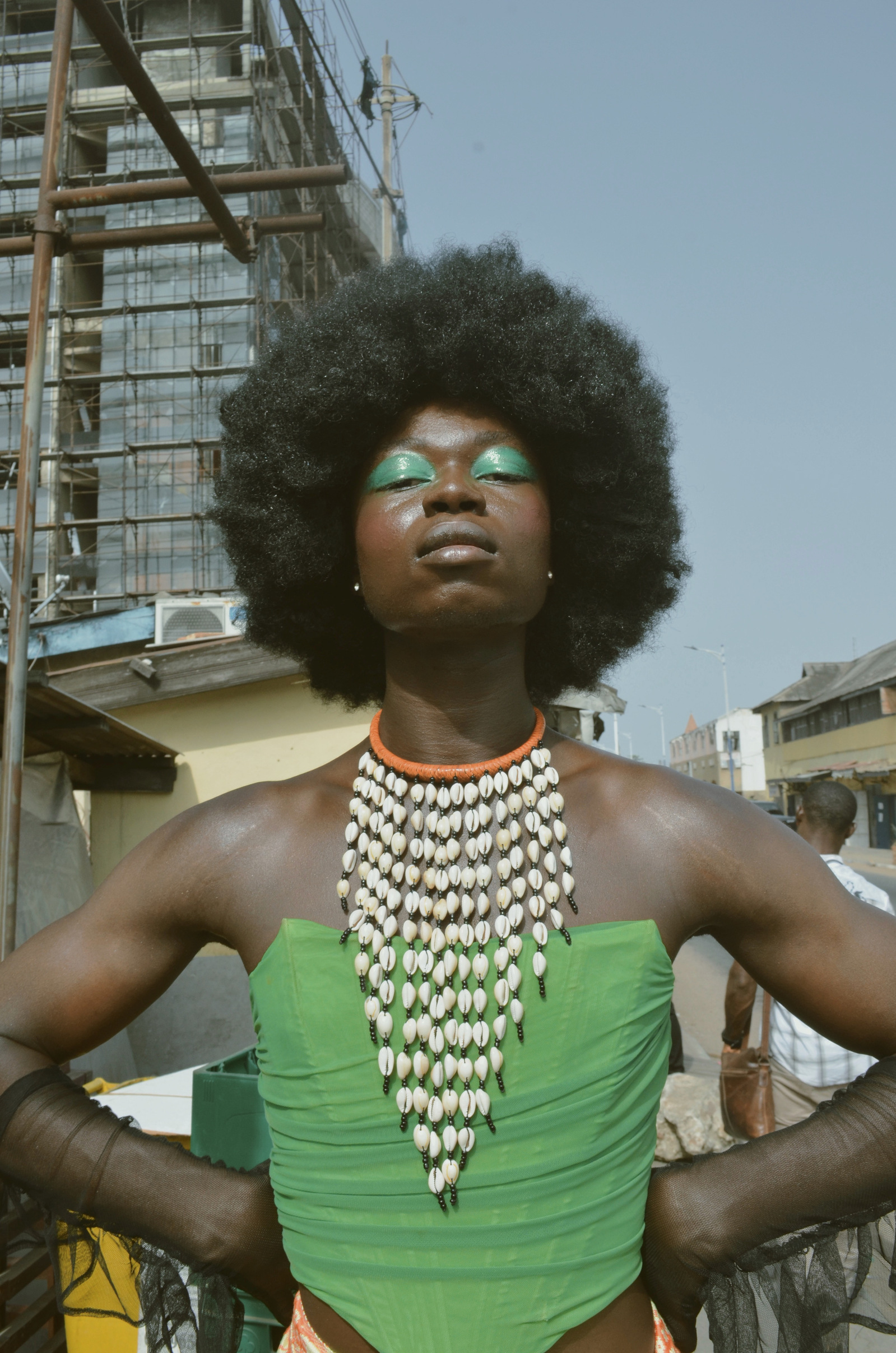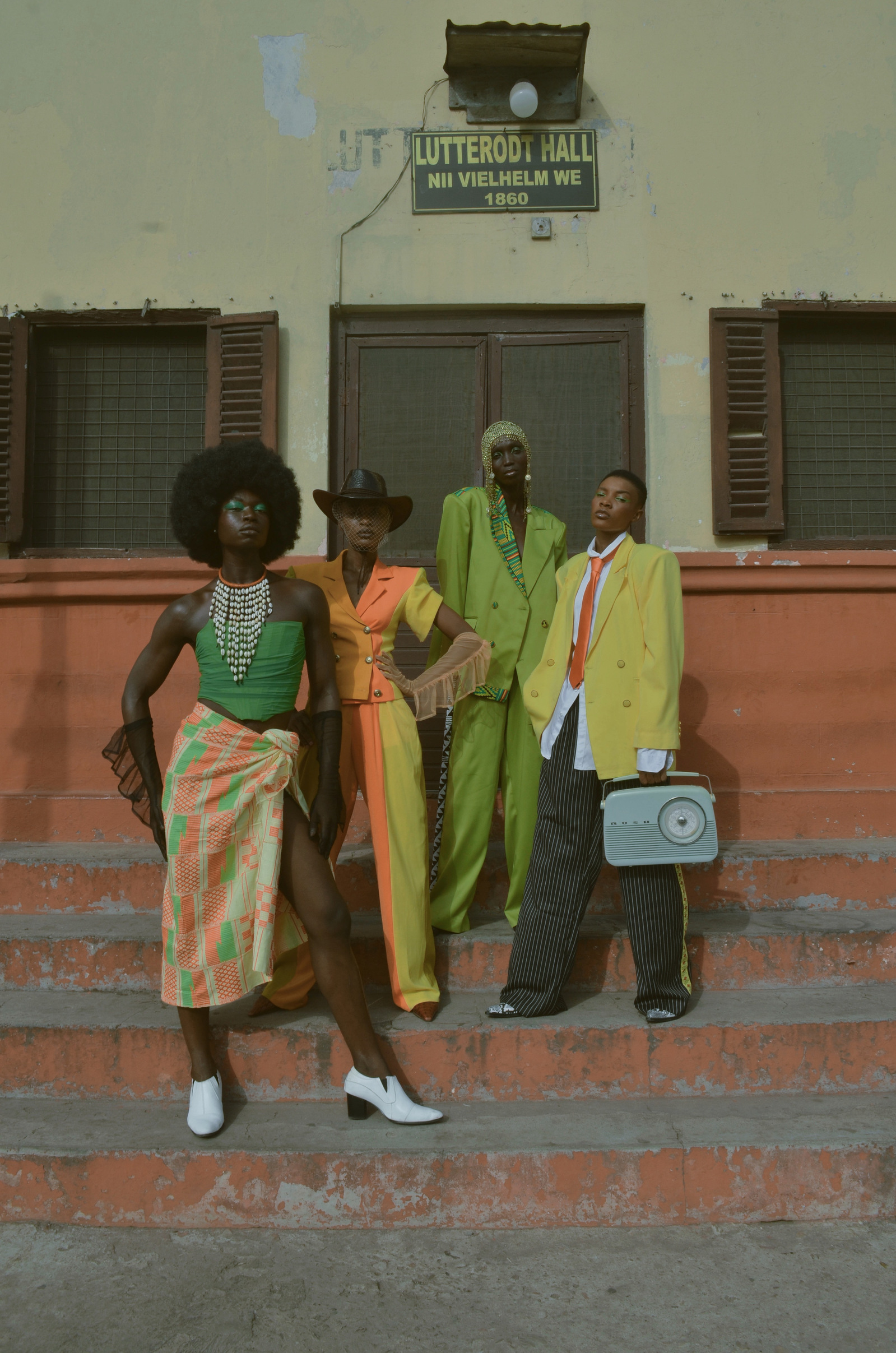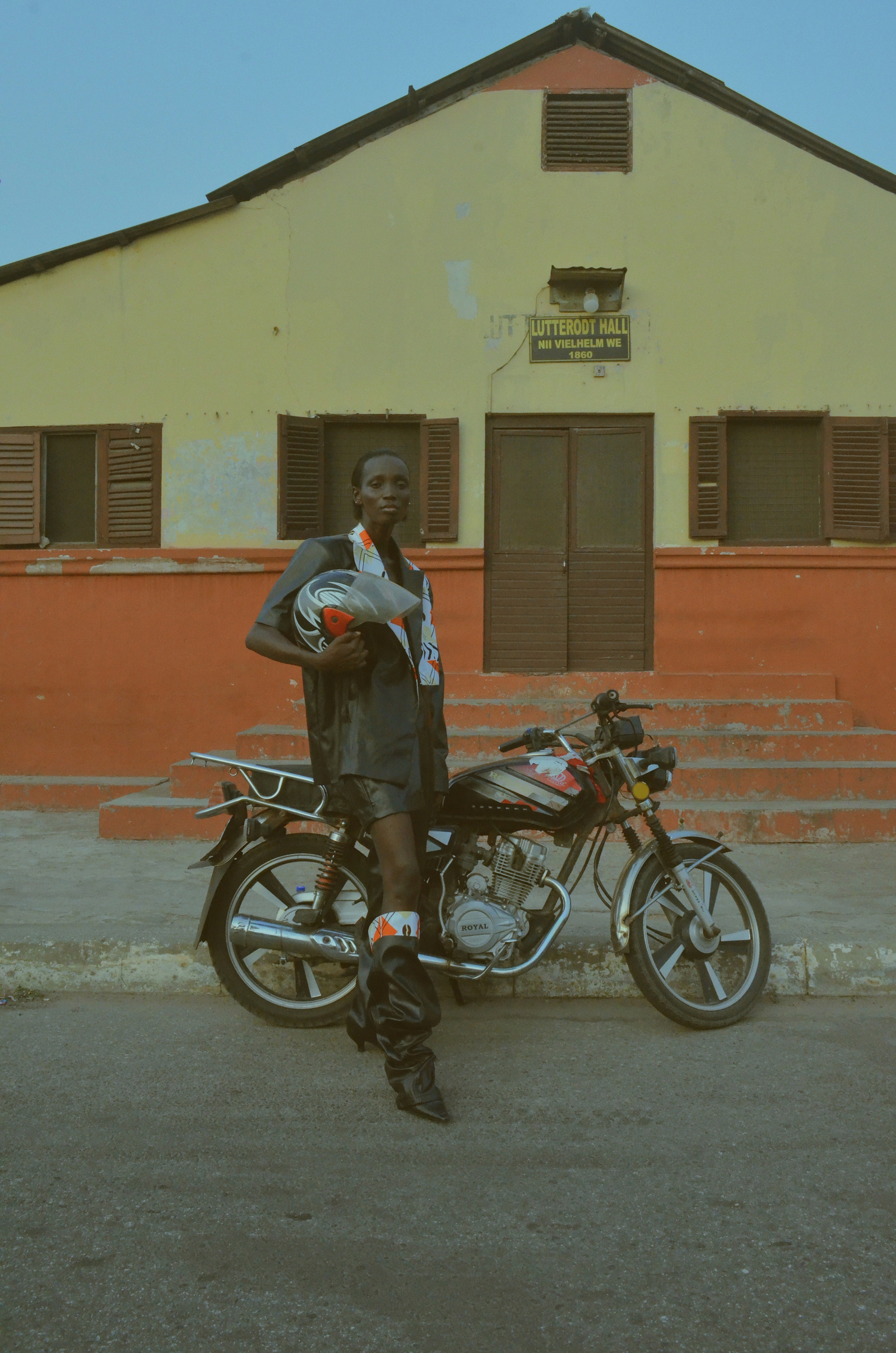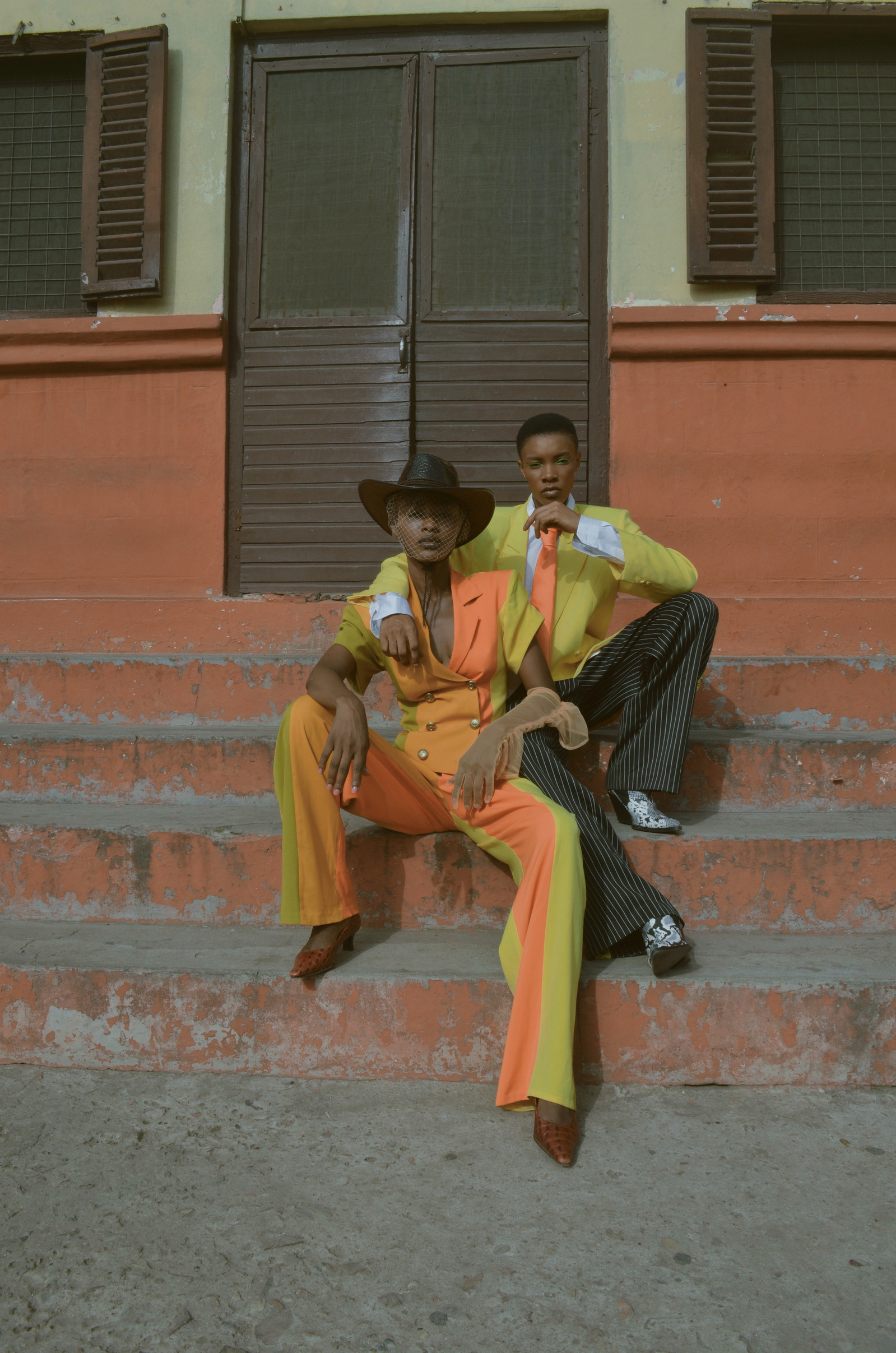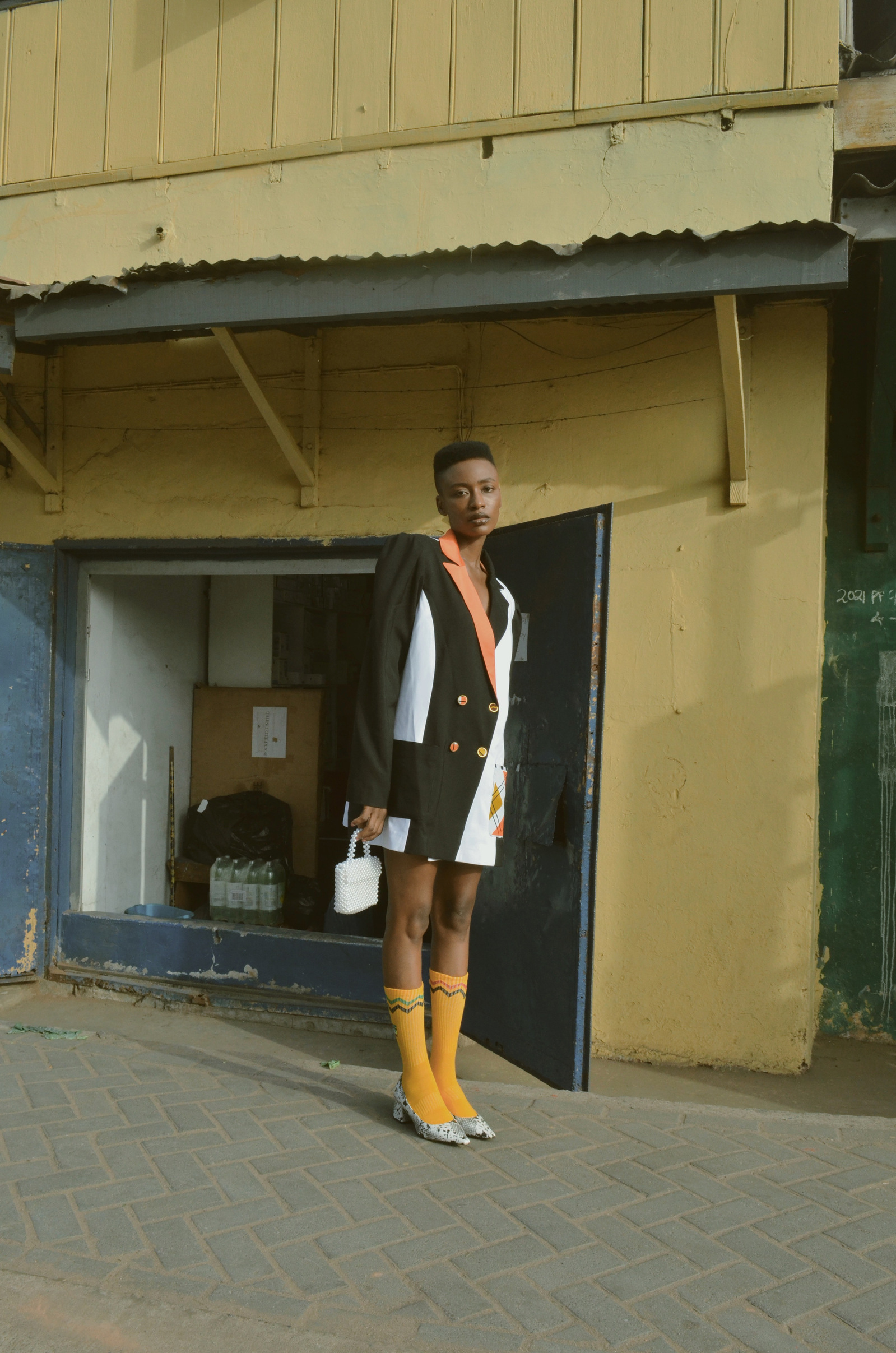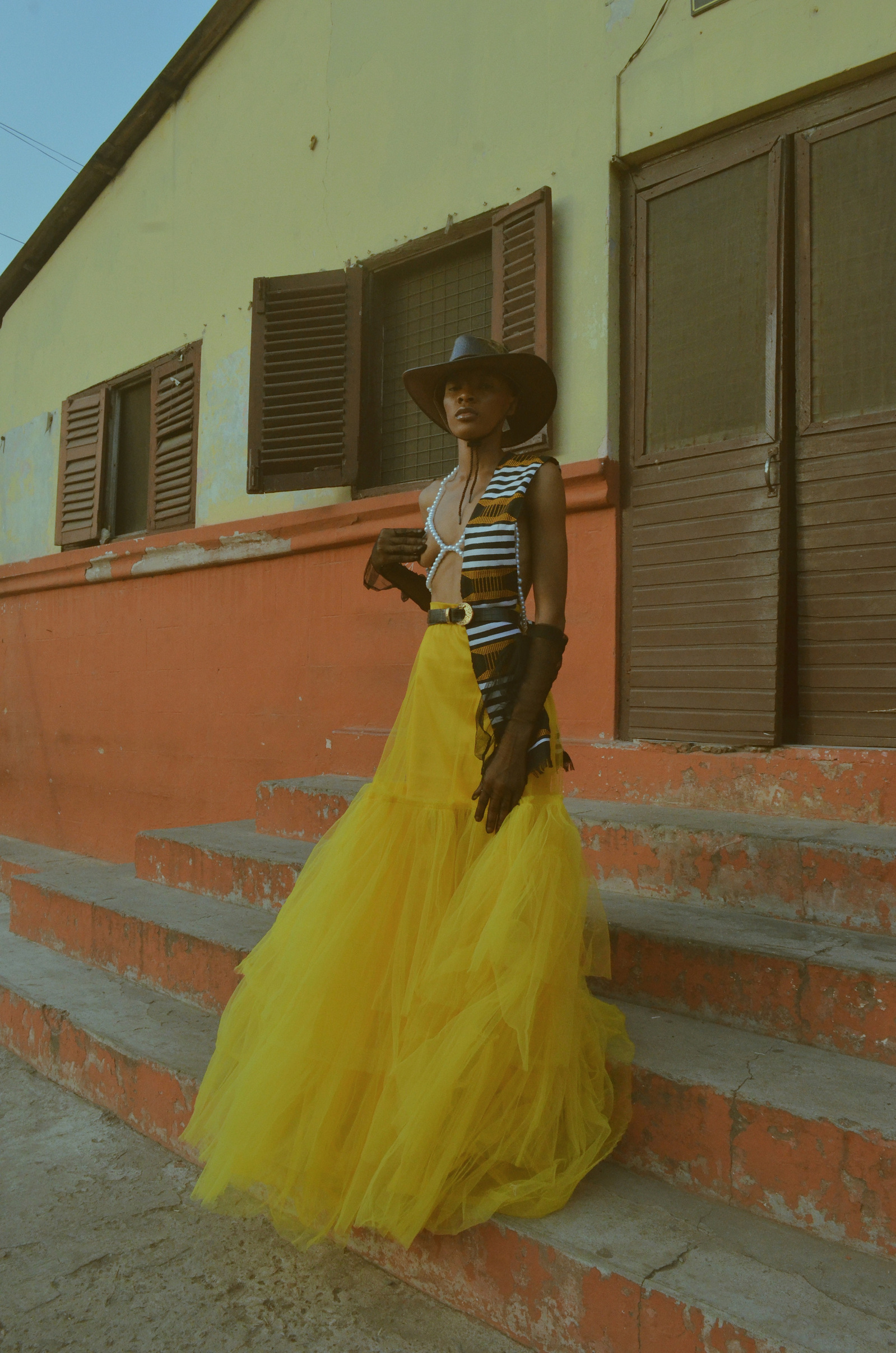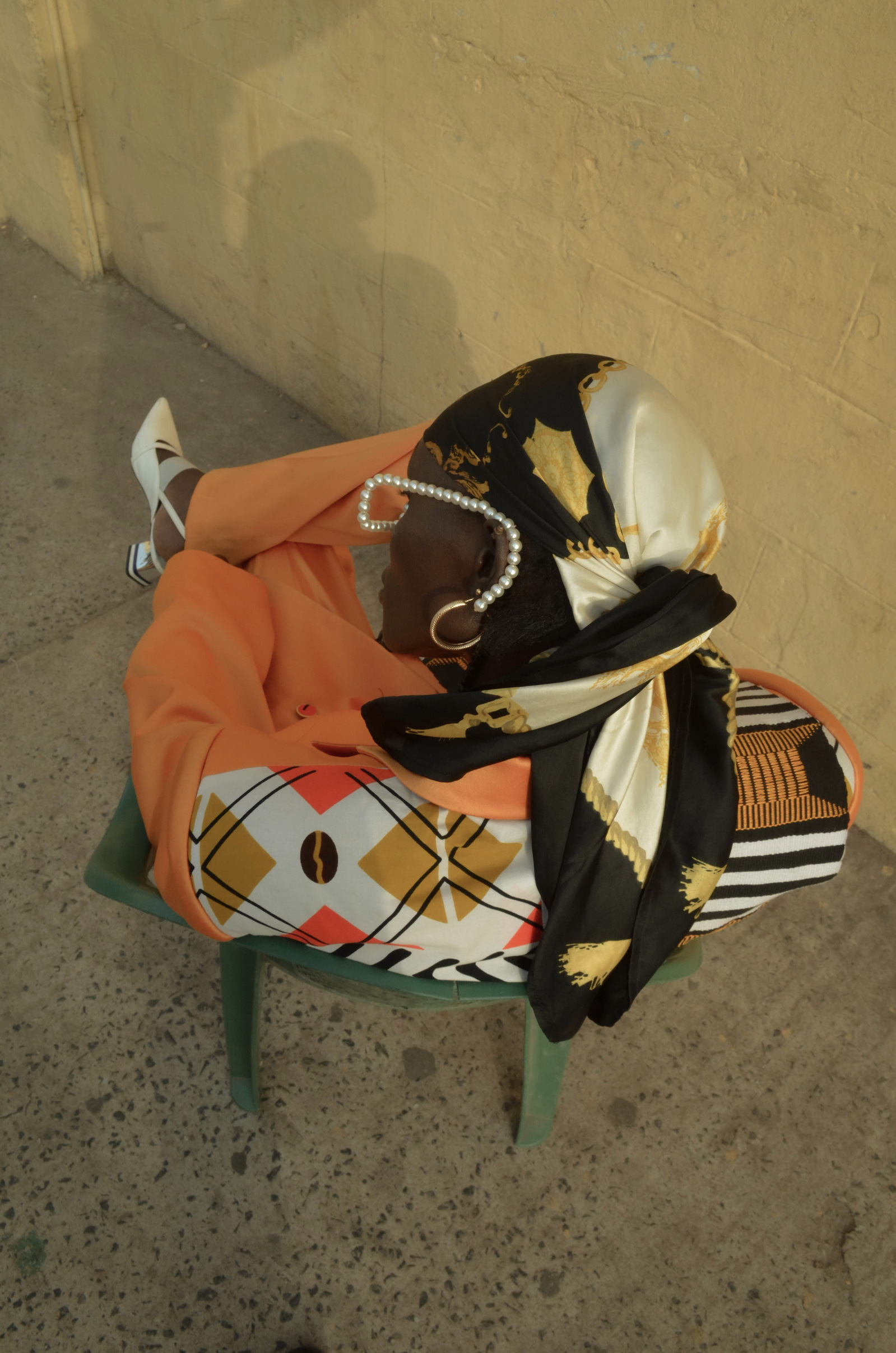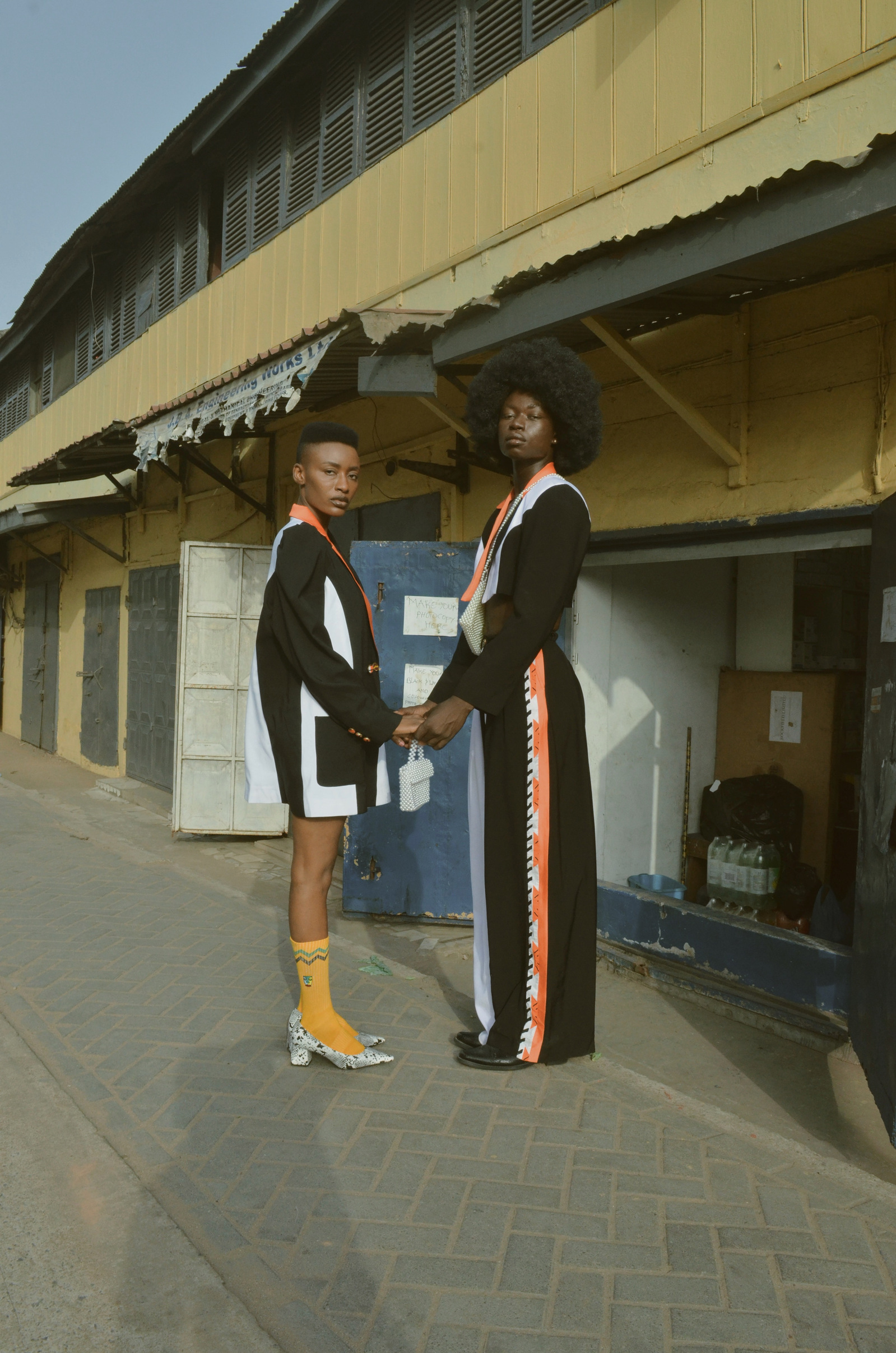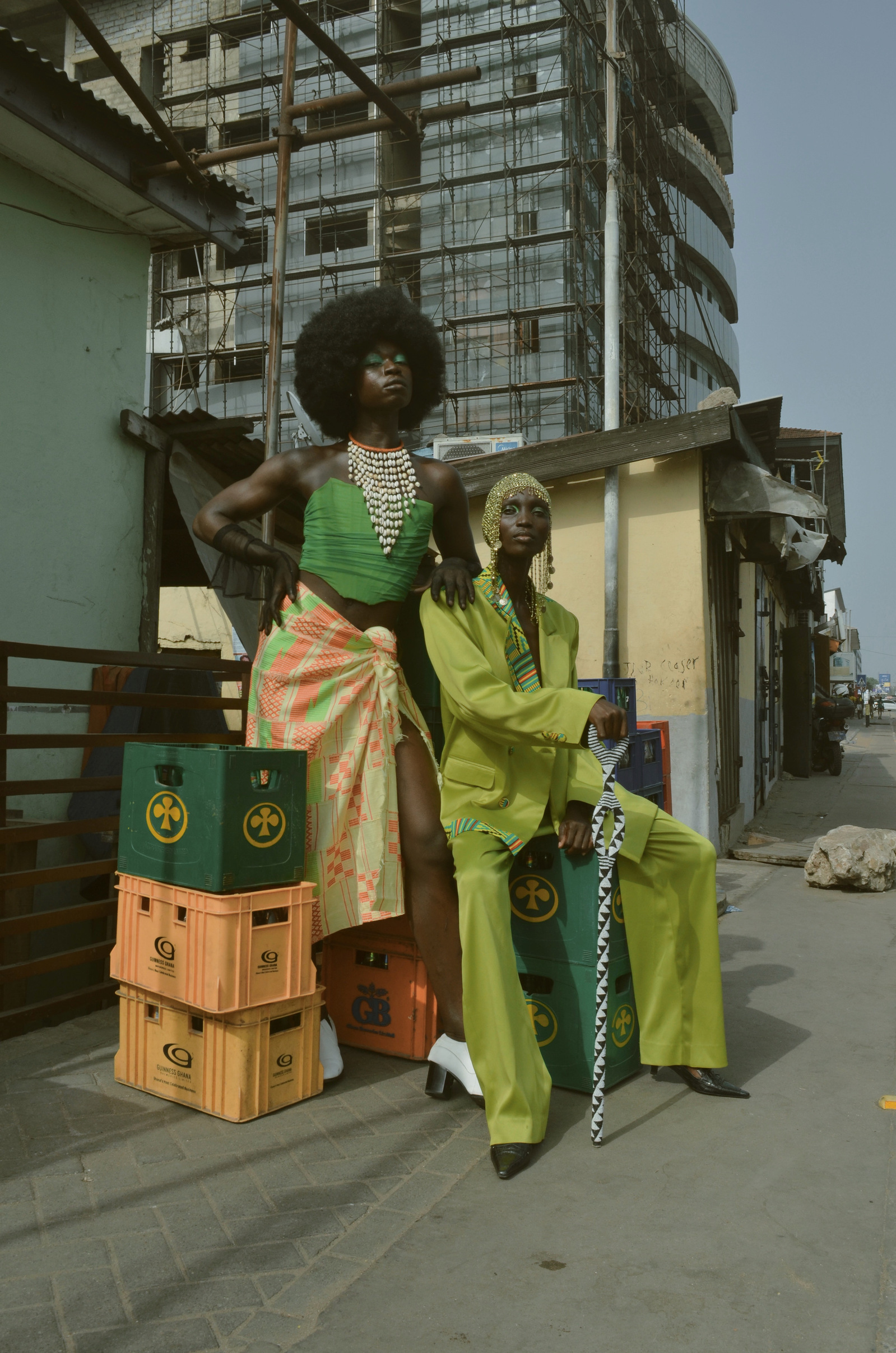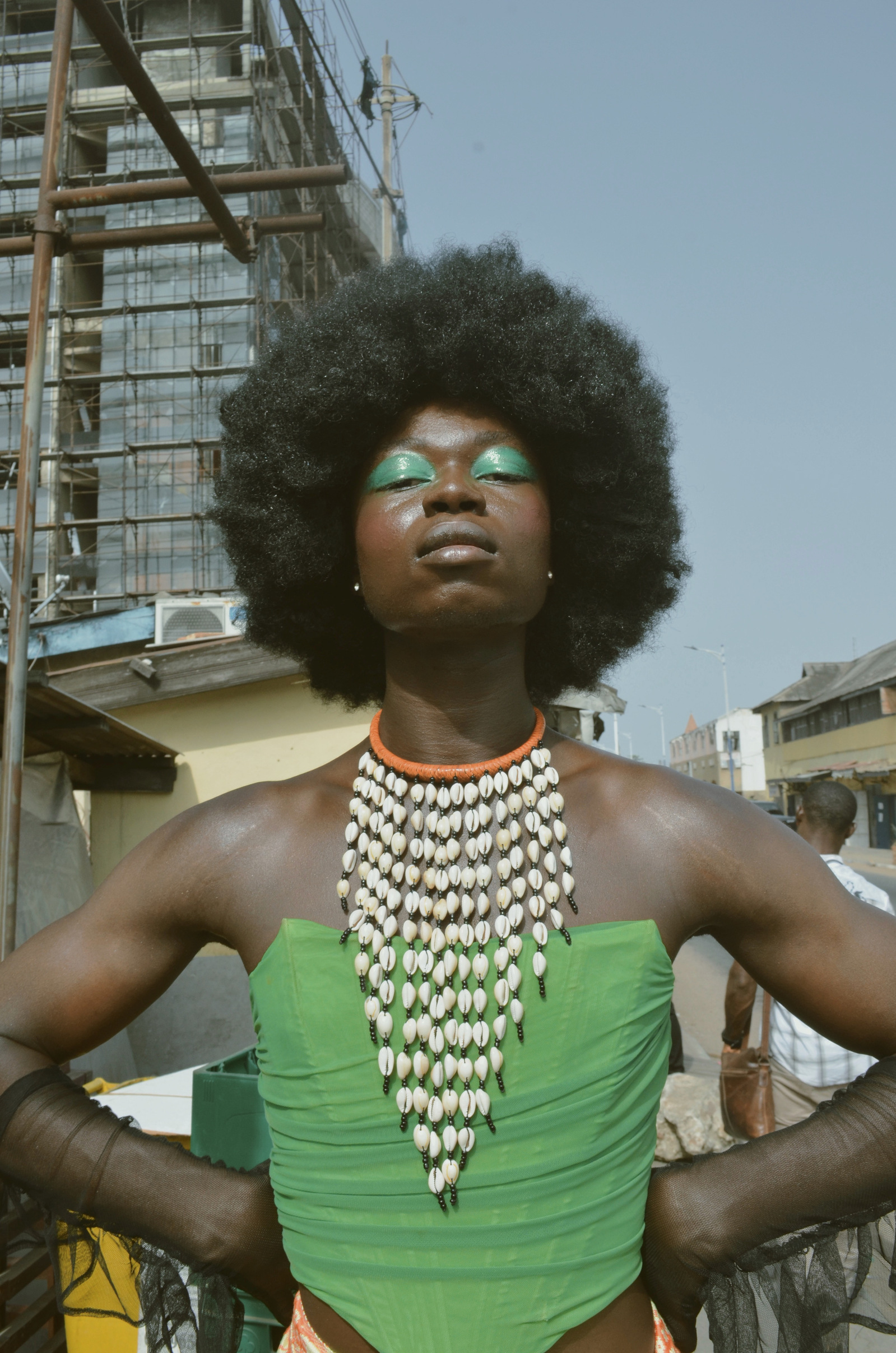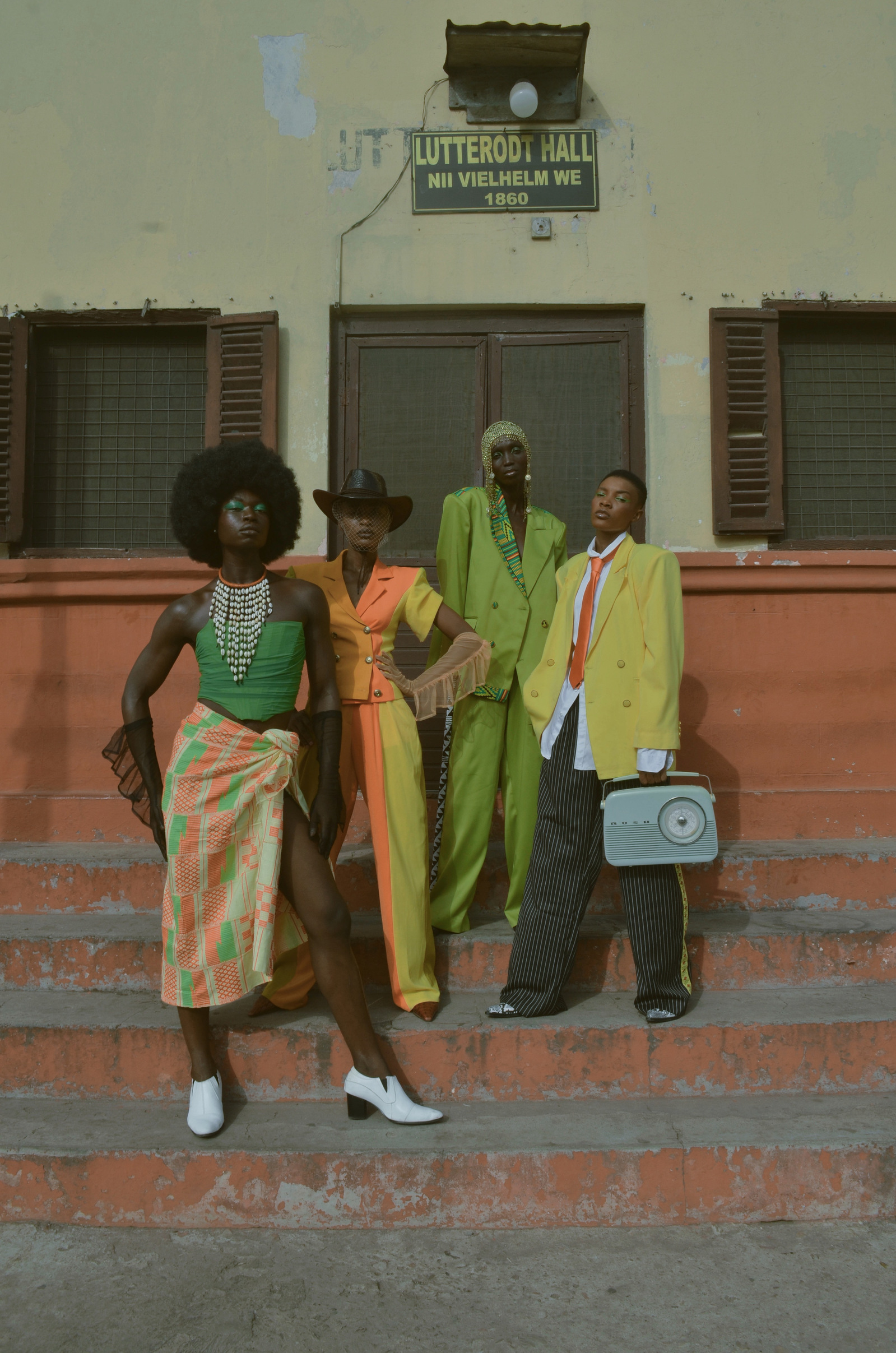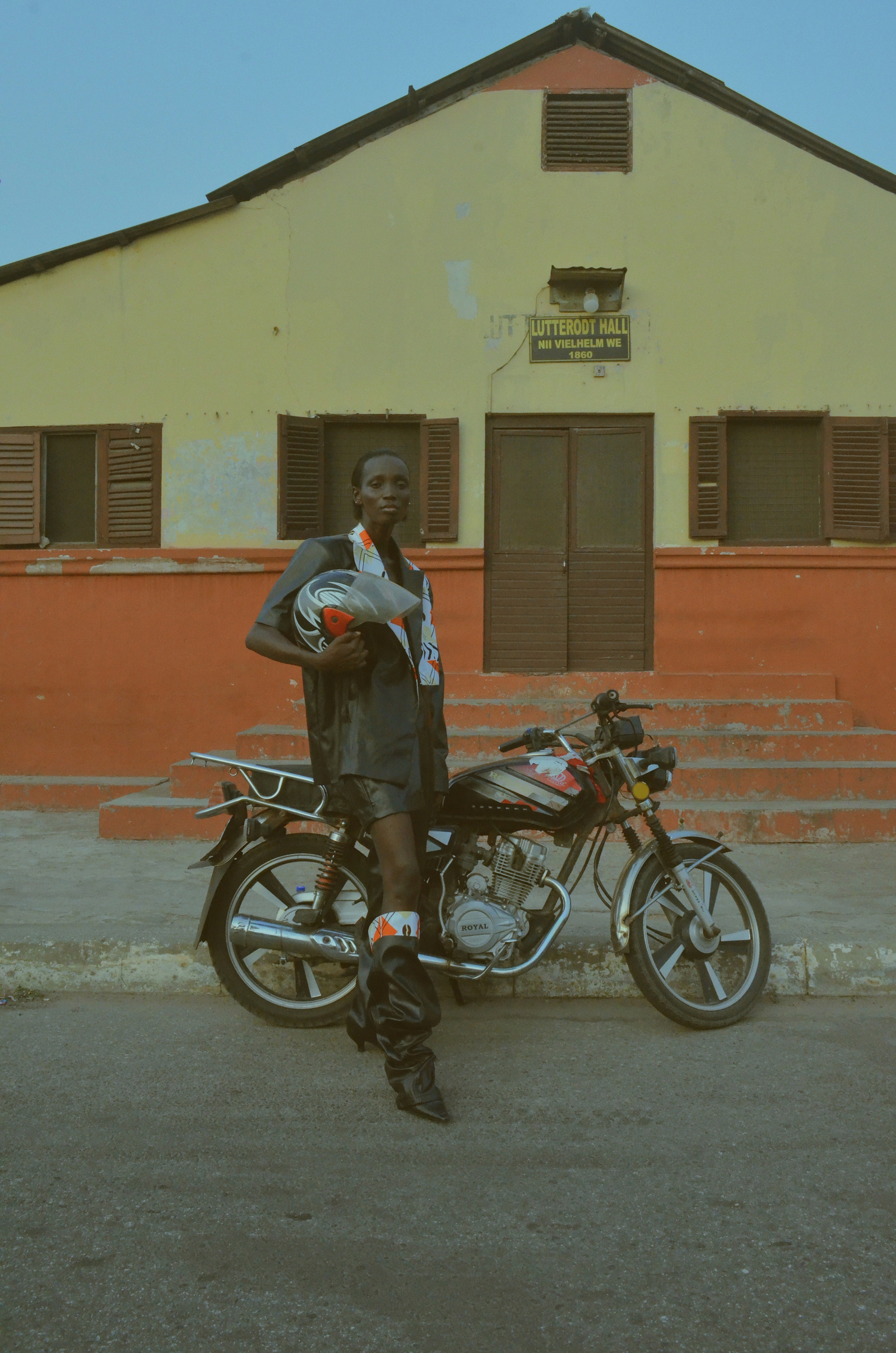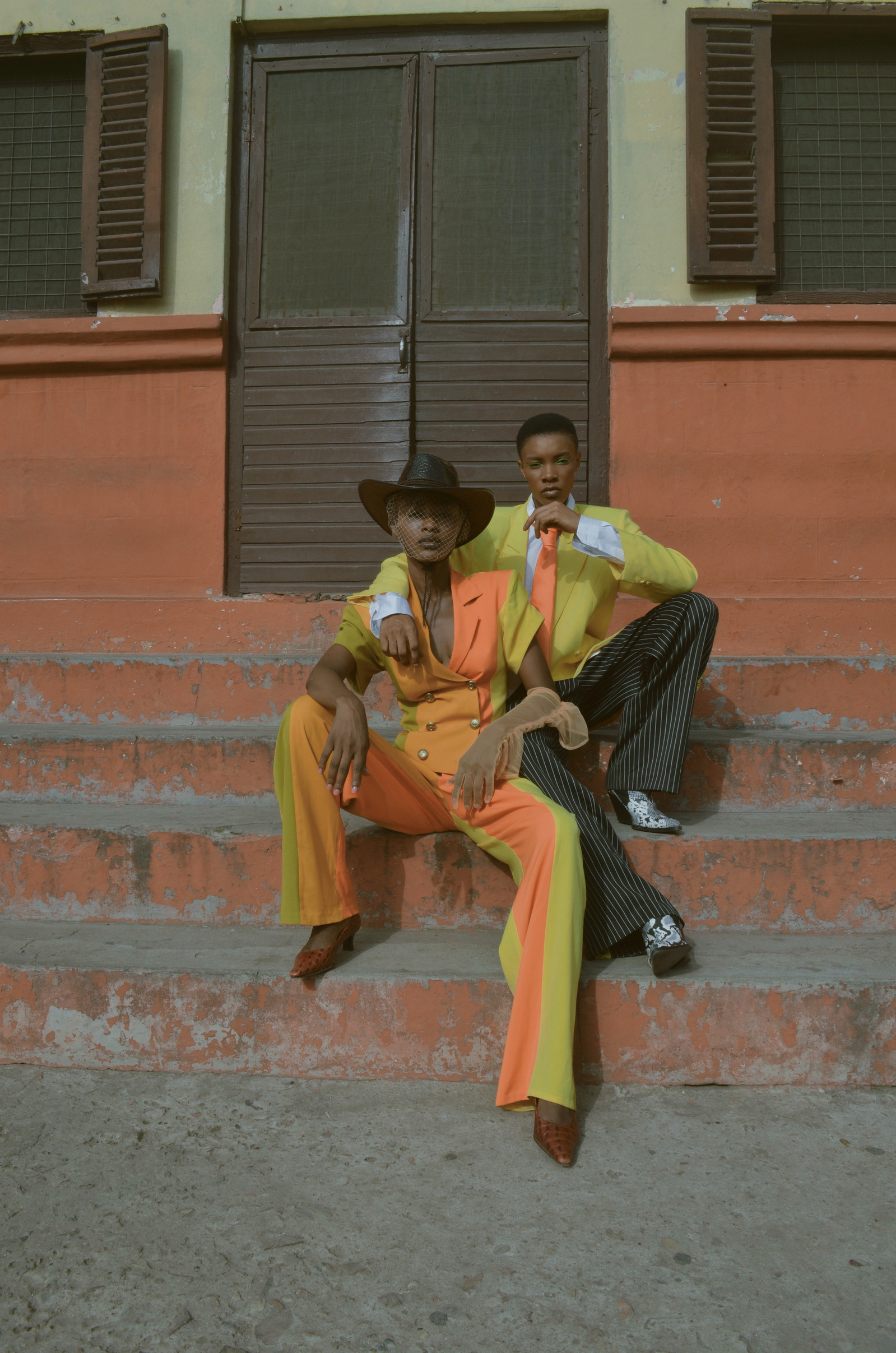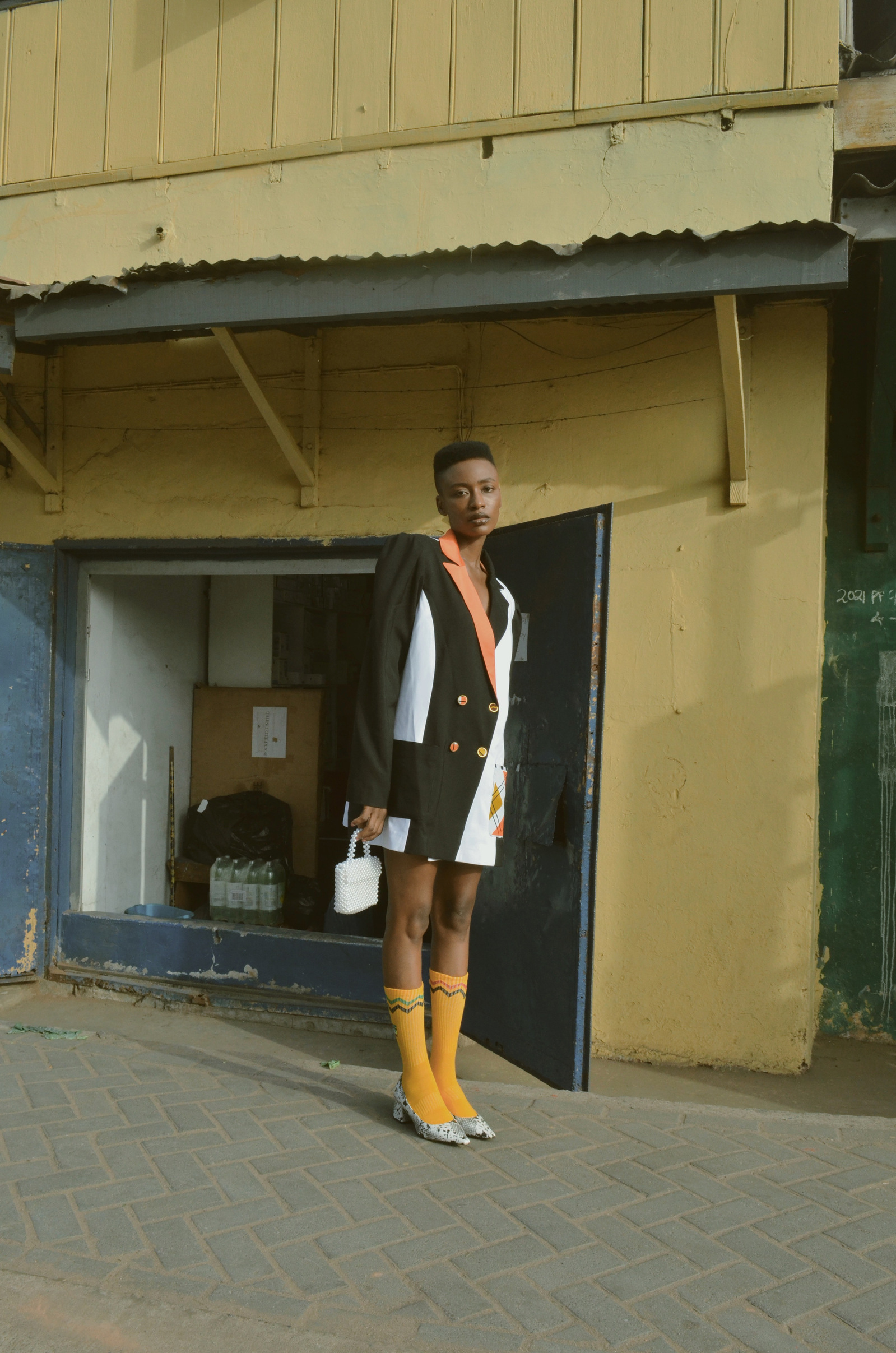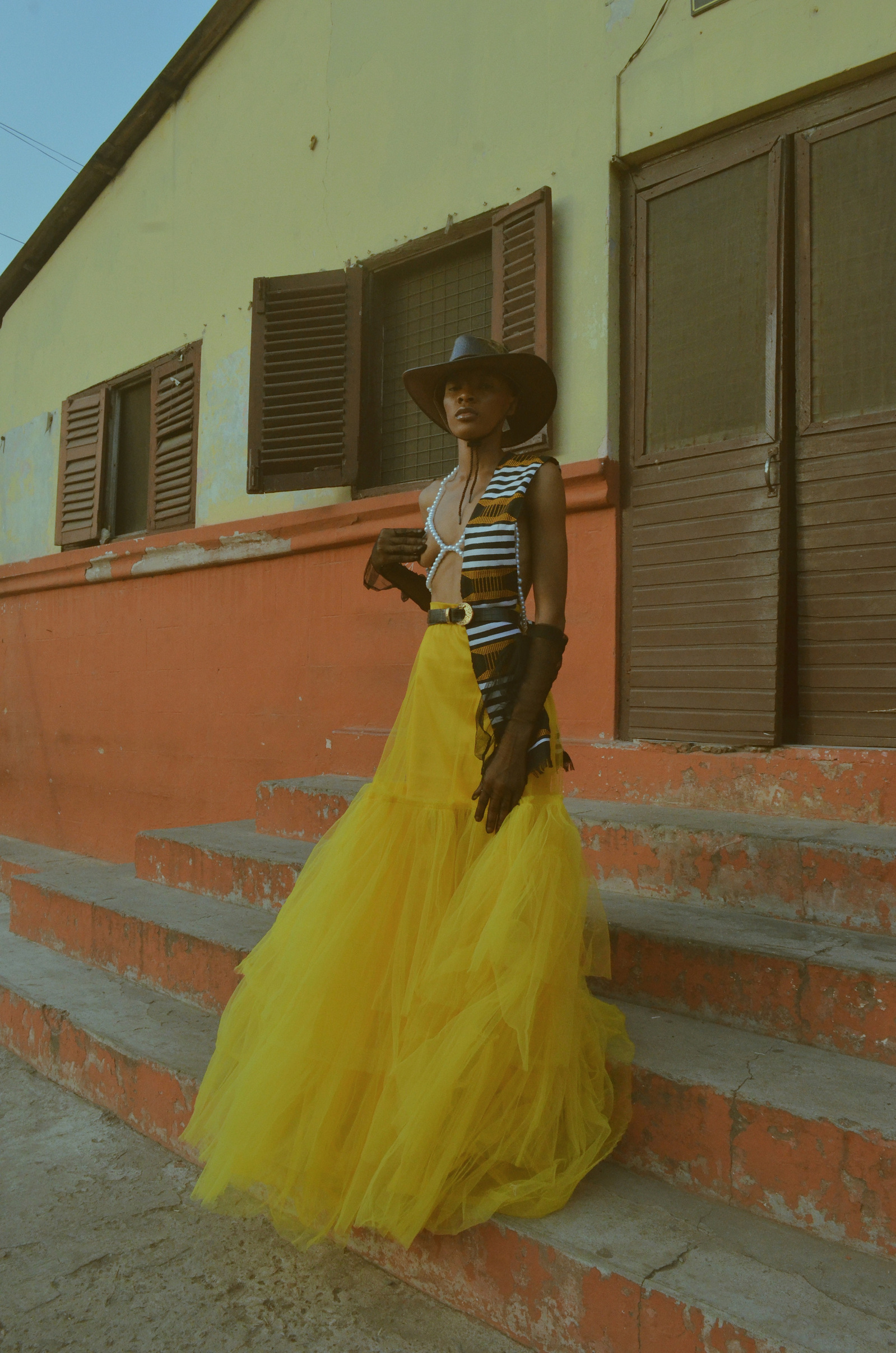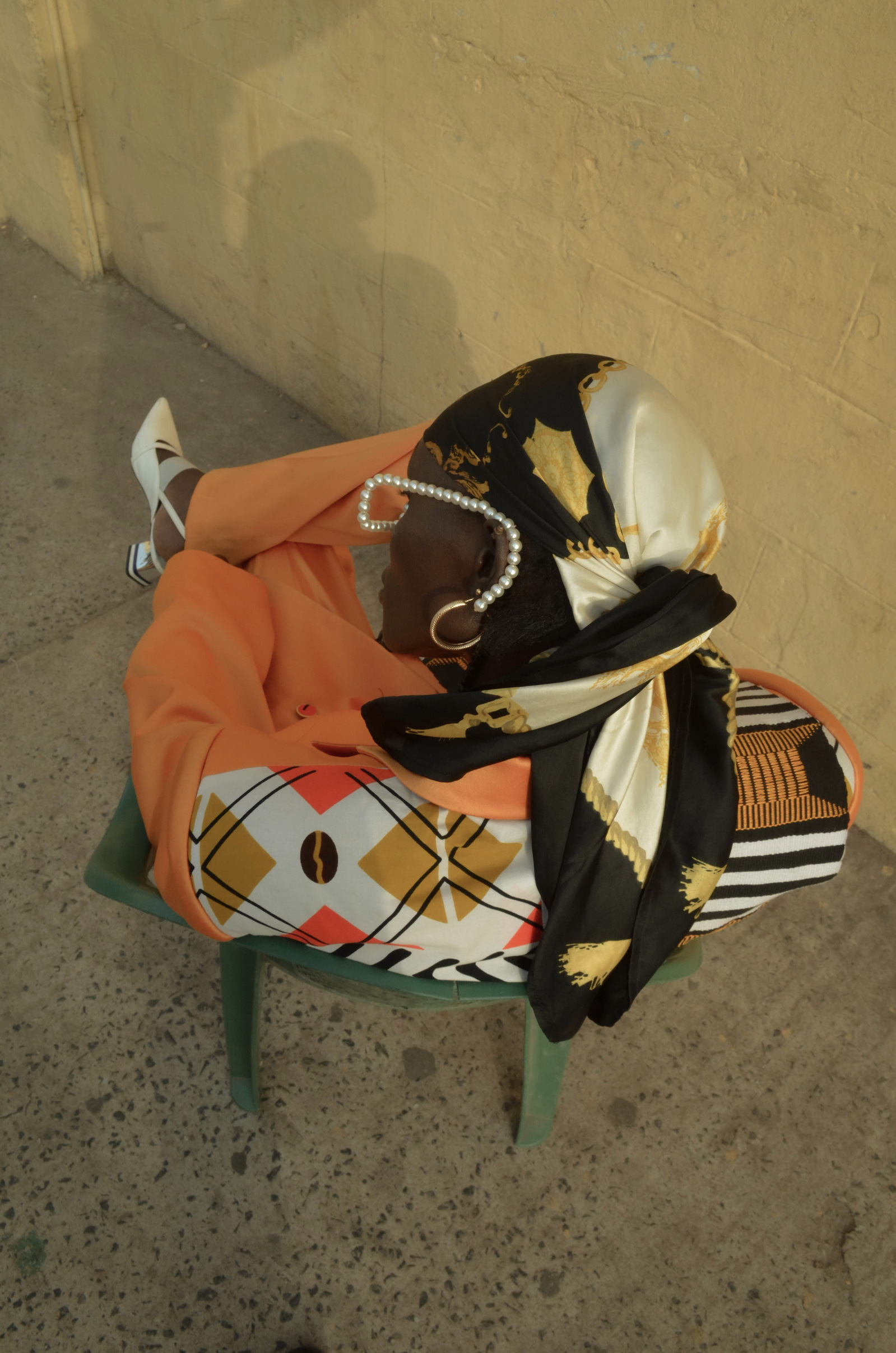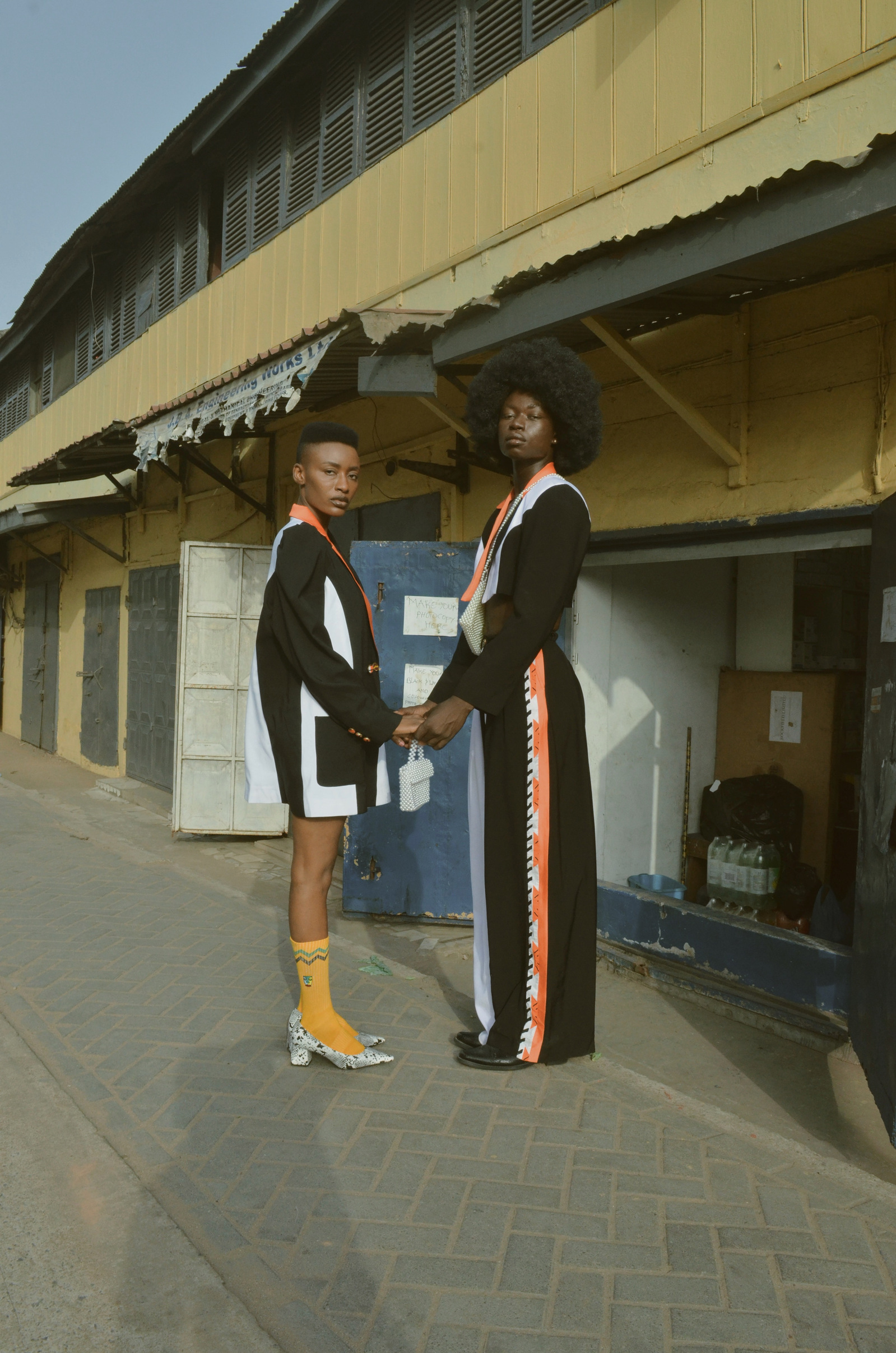 JOURNEY TO AFRICA SS22
In this collection, the designer travels down memory lane drawing inspiration from her childhood surroundings back in Cameroon; from her mother and her aunties incredible 80's style ( oversized jackets, shoulder pads, cinched high waisted trousers ) to hanging with her big brother and cousin watching 90's American tv shows, this collection feels like a new take on the iconic Fresh Prince of Bel Air. Elodie has come to question self identity and how each character in the fresh prince has a very specific style and the role that clothing has on people's identity. Each piece has its personality; It's loud, it's vibrant, it's bold. Each piece tells a story. A story felt by the person who wears the clothes but also by its viewer. "Journey to Africa" also embraces her Rwandan culture and her return to the motherland over a year ago where Izubaa was born. She takes us from East to West Africa where she presented her debut collection in Ghana. It's an invitation to celebrate the beauty of a continent, through the eyes of Izubaa. Elodie plays with gender and characters mixing both ultra masculine and feminine looks oozing chic style and sass. In the process of it all, while blending different styles, cultures, prints and fabrics, Elodie creates a very unique vision inviting the viewer to think outside the box and to have fun with it ; the approach to clothing becomes different. The experience is more personal and unique while the clothes are designed to uplift and set you free.